This year, $500 in scholarships was awarded to two graduating high school seniors. Will Morris of Millard West High School and Shailee Hayek of Elmwood-Murdock High School were chosen as the 2017 Striv Schools Scholarship Award Recipients. These students showed excellence in leadership and professionalism and will continue to further their education within the Marketing, Communication, Journalism and Sports Broadcasting field this fall.
We had the honor of interviewing Will and Shailee after winning the scholarship. Take a look at what they had to say.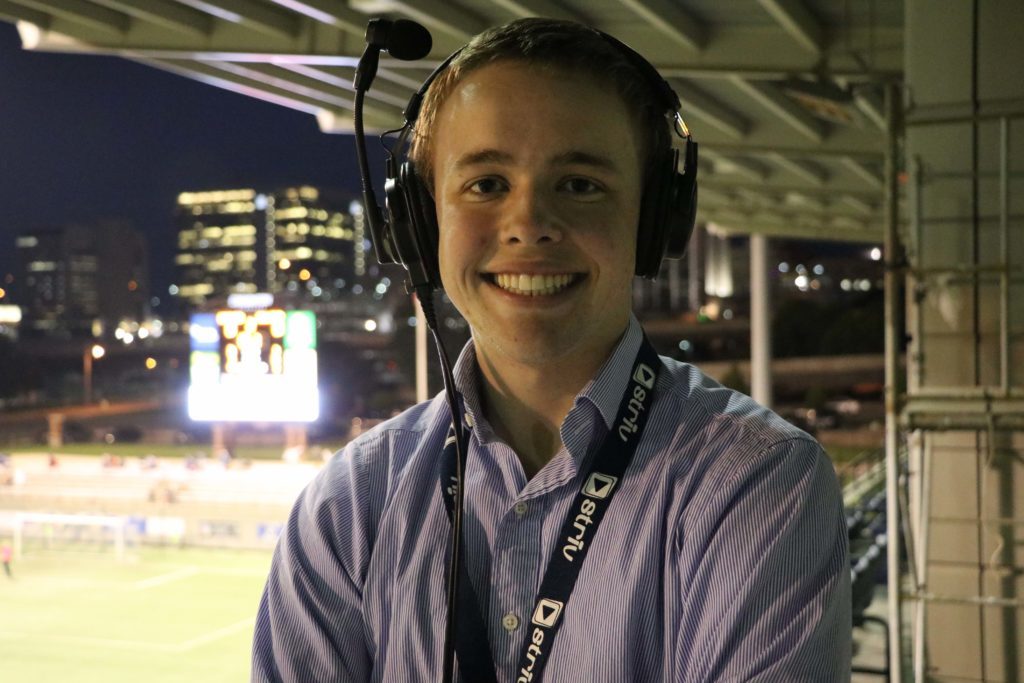 "Striv helped me find my purpose"  
Will Morris of Millard West High School became involved with Striv his sophomore year. While he always had an interest in journalism, Striv helped hone his craft for writing and speaking to pursuing a degree in Sports Radio and Television Journalism at the University of Missouri-Columbia this fall.
While splitting time between National Honor Society and Varsity Swim Team, Will served as Millard West's Sports Editor, Weekly Broadcaster and doing play-by-play for the Football, Volleyball and Basketball games. Will claims he most enjoys his time spent behind the microphone and talking with coaches before and after the game.
In particular, Will's favorite moment was giving play-by-play for the 2015 Millard North vs. Bellevue West football game. The fans were energized and the stakes were high the game went into overtime. Will  called the game as Bellevue West won on a two-point conversion. After the game, it was then that Will knew play-by-play was something he wanted to pursue.
After college, Will dreams to be on the call for big sporting events, following in the footsteps of American sportscaster, Kevin Kugler.  
Will finished by stating, "Striv helped develop me as a person and find a career path I am excited about. I made many friendships and 'was brought out of my shell' with Striv."
Will's leadership and professionalism prove to be a recipe for success as he begins a new journey at the University of Missouri-Columbia. Striv is proud of Will and his excellence in Sports Broadcasting at Millard West High School for three years and wishes him the best as he pursues his passion in Sports Broadcasting!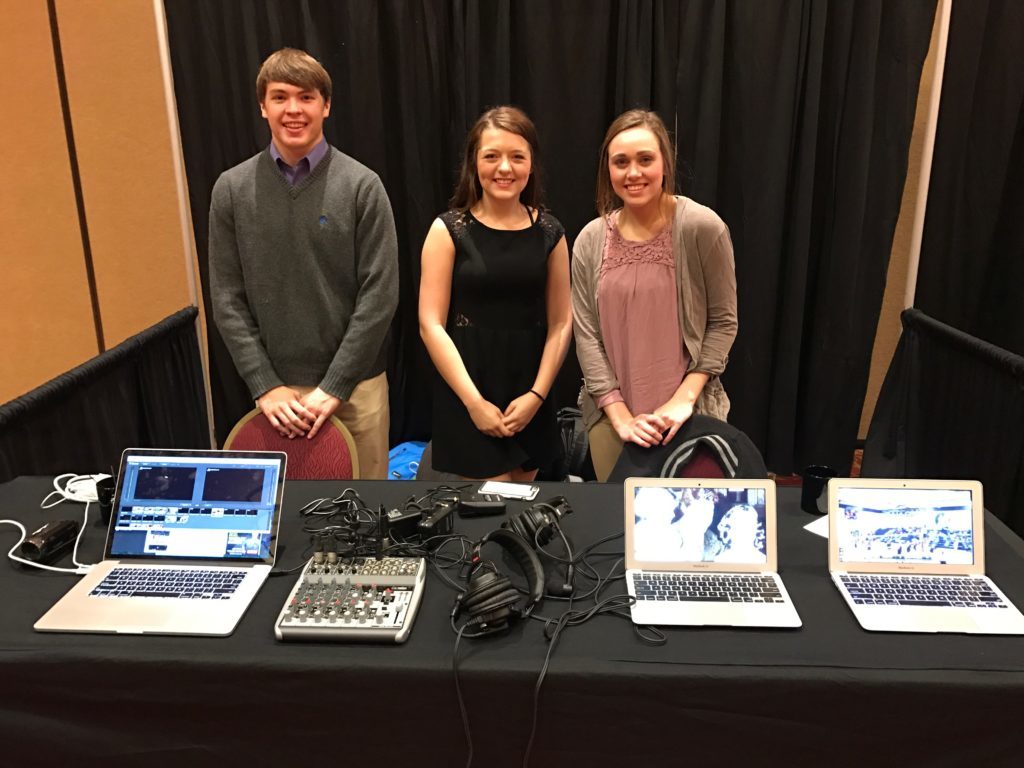 "Striv taught me how to be a team player"
Shailee Hayek of Elmwood-Murdock High School became involved with Striv her senior year after enrolling in the newly offered Digital Communication class at Elmwood-Murdock.  Through Digital Communication, she began working with video editing and live streaming, partaking as a Co-Anchor for their Bi-Weekly Newscast.
While balancing her time between Cheerleading, Band, Band Council, National Honor Society, FBLA, Student Council and Yearbook, Shailee dove in, taking the lead on many projects in her Digital Communication class. Shailee states, "I learned how to manage my time and work with others." Shailee shares one of her favorite moments while working with Striv. Shailee and her teammates created a feature story "Clock Investigation," detailing a mystery of a clock killer. She was able to be creative and go to great lengths to make the story interesting.
Shailee plans to continue her education at Nebraska Wesleyan University this fall, pursuing a major in Business Administration and Music, with a potential Marketing or Communication Studies minor.
Shailee plans to dream big as she pursues a career after college in Business Communications or Marketing. Shailee explained how this is the first time in 18 years she has stuck to a profession, as she dreamed of being an author, a dentist and many other professions throughout her high school career.
Shailee finished by stating, "Striv has helped me talk to strangers, work with people, and know how to present a product." There was no doubt Shailee was proud of her work created with Striv in high school and is excited for her new adventure at Nebraska Wesleyan University.
Shailee's dedication and creativity demonstrate her ability to be successful as she balanced multiple school activities while serving as co-anchor at Elmwood-Murdock during her senior year. Striv is proud of Shailee and her excellence in Digital Media. We wish her the best as she pursues her passion for Business Communication and Marketing at Nebraska Wesleyan University.  
Congratulations to Striv's 2017 Scholarship Recipients. We have the privilege to work with students like Will and Shailee who are passionate about sharing their school's stories. We wish you all the best in your future endeavors.