Striv, Inc. is proud to team up with NE ScoreFeed in order to help all Nebraska fans track their favorite teams' scores and watch high-quality live streams. This new partnership is a great way for communities, schools, and supporters everywhere to stay connected!
All Striv TV schools now have access to the NE ScoreFeed ticker—a dynamic addition to their live stream experience. The ticker allows viewers to stay up-to-date with all of the latest scores from games throughout Nebraska. By integrating this exciting technology, you can keep your online audience engaged and informed during even the most intense games!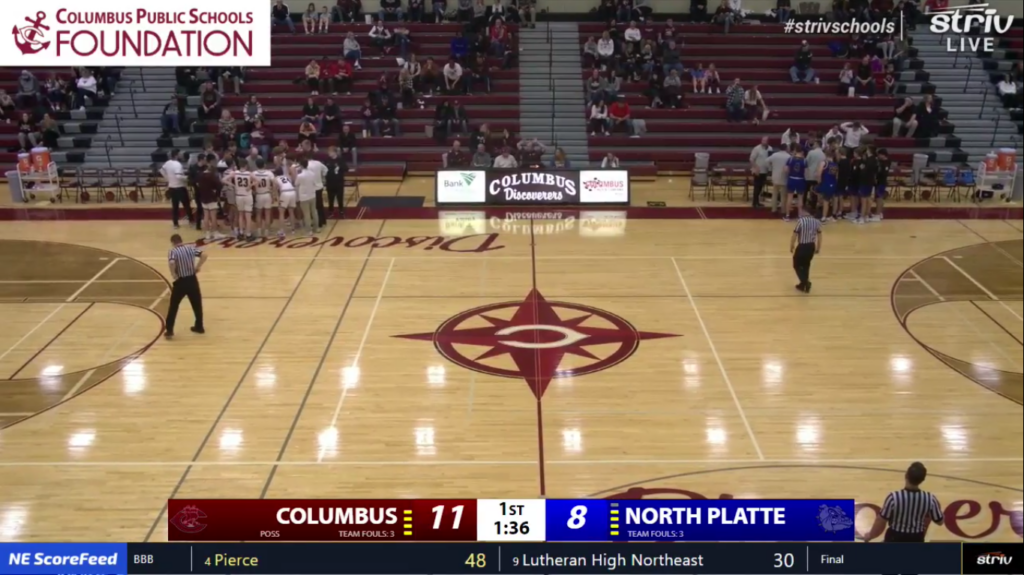 With the free NE ScoreFeed app, you can keep up with all the latest sports news. From live game scores to streaming links and team schedules, keep track of standings, polls, and playoff brackets easily. Use the NE ScoreFeed app on your phone, so that nothing ever slips past your radar!
Tune in to Striv TV and NE ScoreFeed, and spread the school spirit by sharing a screenshot of your viewing experience, tagged with @StrivTV & @NEScoreFeed. Show us you're cheering on our teams!
About Striv
Striv is at the intersection of digital media education and delivers an engaging curriculum, innovative audio-visual equipment, and an education-based streaming platform for K-12 schools. Download the Striv TV app today on iOS, Android, Roku, and FireTV. Learn more on how your school can start education-based streaming today.
About NE ScoreFeed
NE ScoreFeed is the go-to app for Nebraska high school sports. Fans work together to share live game scores around the state. Follow your favorite Nebraska teams and keep up-to-date with the latest live scores, official livestream links, team standings and schedules from all over the state! Join other high school fans on the NE ScoreFeed app. Download today on the App Store or Google Play.