Winter sports are nearly here and just in time for the first tip-off is our RCS Basketball app! 
Here's what you need to know to take full advantage of this easy tool and its incredible features. In addition to our current features of our Striv Scoreboard that include:
Ability to adjust time and score in a game
Ability to track time-outs and periods for each team
Able to display a stats scroller, which is the Striv scoreboard ticker
We are so excited to announce the new improvements and features of the RCS app. These new additions are as follows:
Ability to track alternating in-game possessions (for jump balls following tip-off) 
Display the foul count for each team on screen
Shot clock functionality built into the scoreboard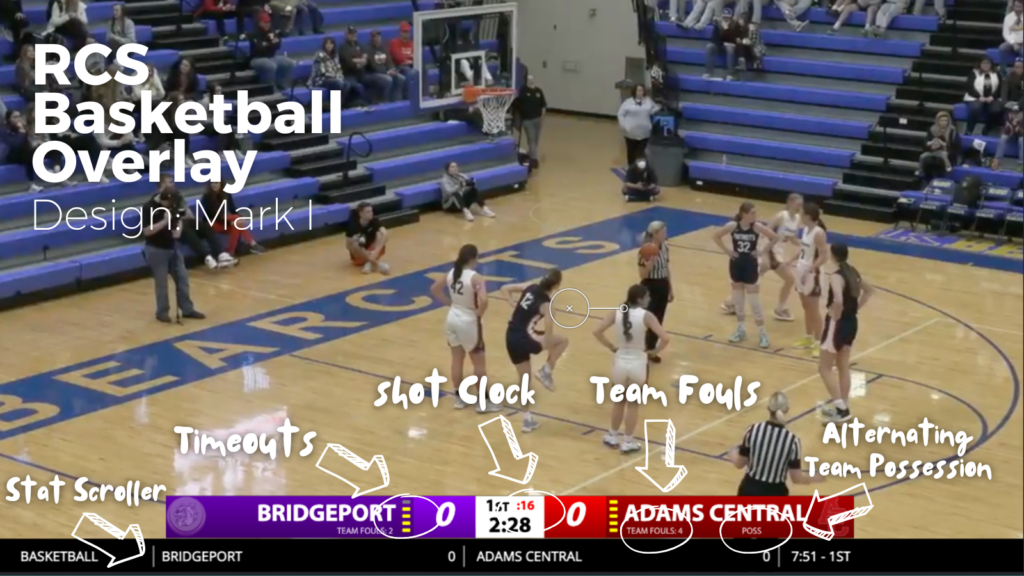 Eric Allgood, our Director of Productions, does an incredible job of explaining all of the functions in the app! If you want a full in-depth description of the RCS Basketball App and all of the new features, watch here.
Striv schools with Silver and Gold Plans have the RCS included with their plans. Bronze schools will need to buy the add-on for $100/year. But we have special offer until 11:45PM on December 11th, Bronze schools have access to our Free Trial! 
Contact Nathan (nathan@striv.tv) or Danielle (danielle@striv.tv) to get the RCS added to your plan today!