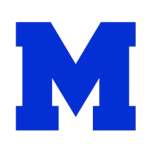 Taylor took a little Striv Drive and made his way to Malcolm in mid April to get another great school set up with Striv and to help them share their school's story online. Malcolm is a Class C school located northwest of Lincoln. Troy Pritchett, Malcolm's Technology Director, is an example of great people doing extraordinary things for their school. We are fortunate and excited to add Malcolm to Striv and to see what great things are in store for the Clippers.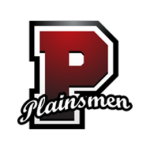 Just a week and a half later, the Striv Drive found itself in Grant, Nebraska, home of Perkins County Schools. A slightly longer trek, located south of Ogallala and on the way out of Nebraska. A Class D school that is consolidated, the Perkins County Plainsmen have so much story to tell! Technology Director, Renee Seiler, is yet another great staff member we get to work with and will do great things for the program.
Both schools chose to jump on board to get students excited about the new learning opportunity and also took advantage of live streaming this year's graduation. Seems like both Malcolm and Perkins County were ready to hit the ground running.
Thank you to the Clippers and the Plainsmen for joining the Striv family and for allowing us to help share your school's story!