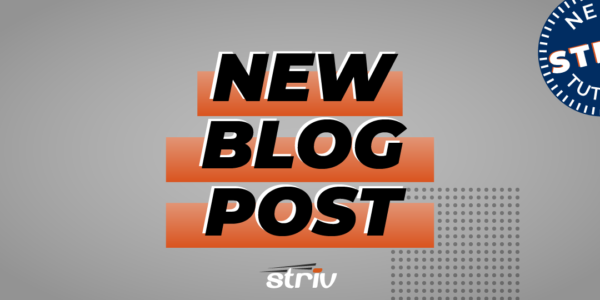 Striv Resources and Tutorials
By Alyssa Allmon on July 15, 2020
You asked, we answered!
At Striv Education, we are excited to offer our current Striv Schools new tutorials!
In the past, our tutorials have lived in your school's dashboard, but thanks to your feedback, we've updated them and added them to a convenient and easy to find location on our website!
Here you can find step by step by step how-to-videos for everything ranging from wirecast licensing, to Striv Teacher Resources! To use this new web page, simply click the item you're inquiring about and a drop down menu will appear with a video, pdf, or text.
This is a living webpage, and we are excited to update it with new videos and content often.
As always, if you have any questions, don't hesitate to reach out to Sara at sara@striv.tv
No Comments
Submit a Comment
You must be logged in to submit a comment.