Are you tired of attending professional development workshops that don't leave you feeling energized or equipped with new tools to implement in your classroom? Do you want to connect with other broadcast, tech, and business teachers from across the midwest? If you answered yes to either one of these questions you are going to want to attend the Striv EDU Summer Workshop.
The Striv EDU Summer Workshop brings broadcasting, tech, and business teachers together to connect, learn, and grow to transform your classroom into a future-ready learning environment.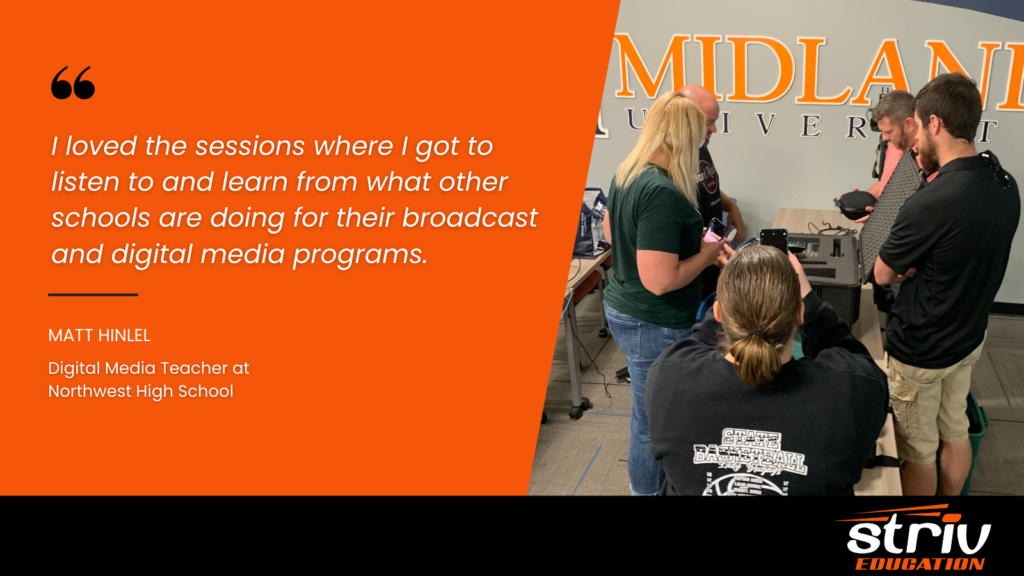 Summer Workshop Information + Schedule
Our Summer Workshop will be on Monday, June 5th from 9:00AM to 3:00PM at the York Holthus Convention Center. The schedule for the day is as follows:
9:00AM – Intro & 90-Day Game Plan
9:30AM – Robb Goff on Creating an Engaging Digital Media Curriculum
10:15AM – Marcus Sheer on Streaming Equipment & Tech
11:00AM – Production OS Demo
1:00PM – Jeremy Borer on Creating a Successful Business at Your School
1:45PM – Teaching Together: Connect & Share
2:30PM – Teach Future-Ready Skills
We strongly encourage you to sign up by clicking here! 
In addition to the great discussions, be one of the first 75 teachers to register and be entered in our Striv AV giveaway for a chance to win a FREE Samsung Galaxy Tab A8!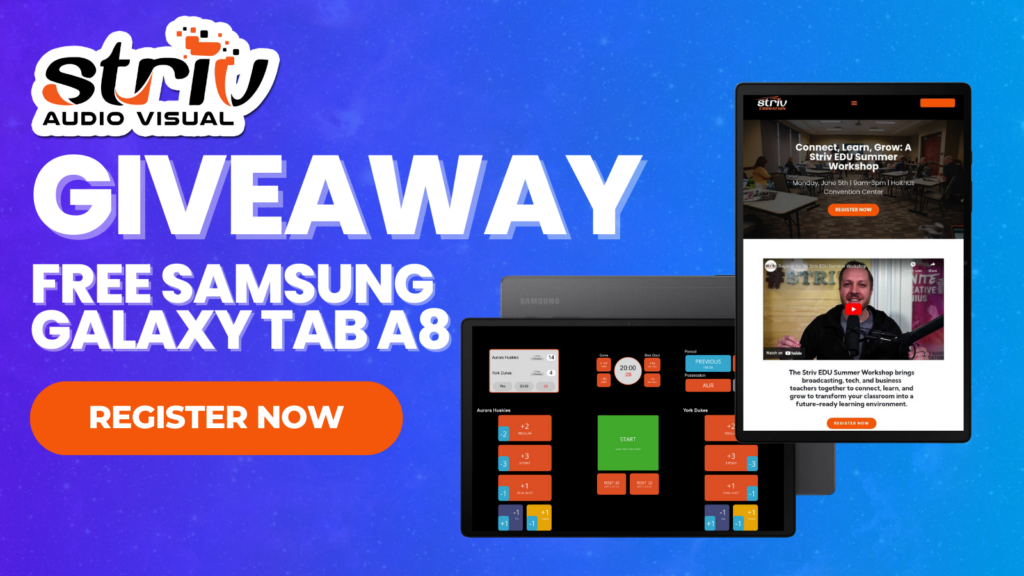 This is going to be the BEST and BIGGEST Summer Workshop we've ever put on, so don't miss out!