Featuring the McCook Bison Striv Class
---
High school brings out a lot of great qualities in all kinds of students. For four McCook seniors, the qualities that have been brought out in them from the benefits of their Striv class is nothing short of astounding.
The achievements of Dawson Brunswick, Erik Eiler, Elisha Bair, Dustin Bredvick have always been there. They are four successful students in every sense of that word: successful. But the normal view of success for them just wasn't enough. The wanted to leave a legacy. They wanted more out of their high school careers. So they began to look outside the box. When Striv was adopted by the McCook Bison two years ago, they saw an opportunity they could build from and never looked back.
They hit the ground running last year, the first full year of Striv, and proactively went out and tried to sell advertisements. And sell they did! The support from the community and local businesses brought in roughly $3,600 in advertising sales.
There was no wasting time on what to do with the influx of income for the class. They had a vision in place and there was no time or reason to deviate from it. One of the first purchases: the drone. With this awesome piece of technological equipment, they were able to start bringing some of their ideas to life.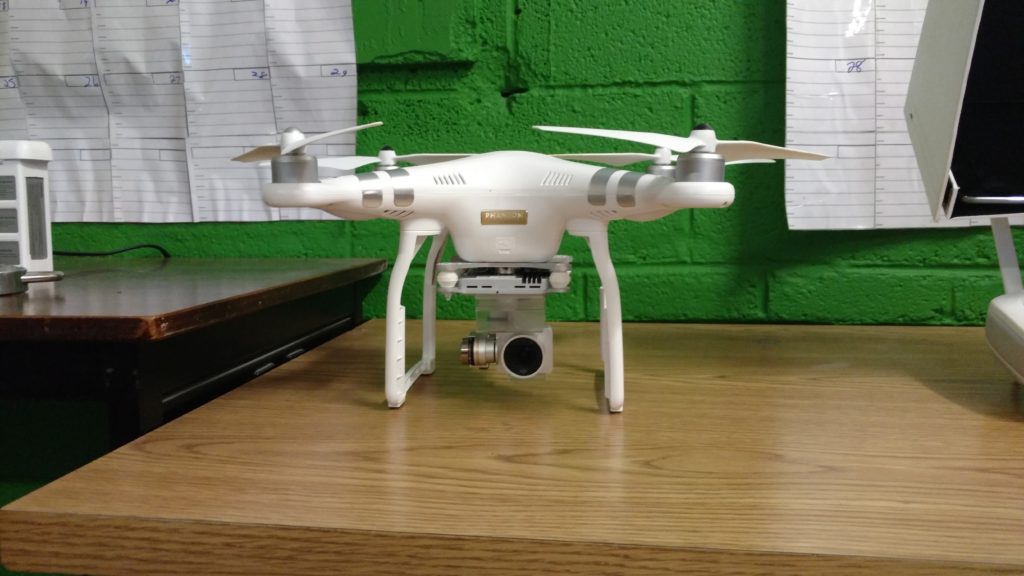 In the same time frame, the district had an open room that was granted to the Striv class to call their own. The class quickly and strategically converted the facility into their studio room. The stage has now become more and more set for the class to showcase their skill, knowledge and capabilities.
The class has proven to the local businesses that their advertising money has been well spent as they create commercials for each business using all the equipment and resources they have. They have also done testing and recorded the town's promo video of the history of McCook using footage from their drone. The video is something that every incoming junior high student watches as they enter into their high school careers.
More so, the class has created promo videos, highlight videos, daily school announcements, banquet videos and the list goes on with streaming sporting events, school plays, band and choir concerts and working on the filming and editing of their work. But these four guys, along with some pretty great guidance from their teacher, Mr. Bill Ramsay, still don't feel satisfied. They are working on the legacy they are leaving at the school. They project for even more promos and expansion to be done next year and the years to come for the Striv endeavors and the McCook Bison TV show.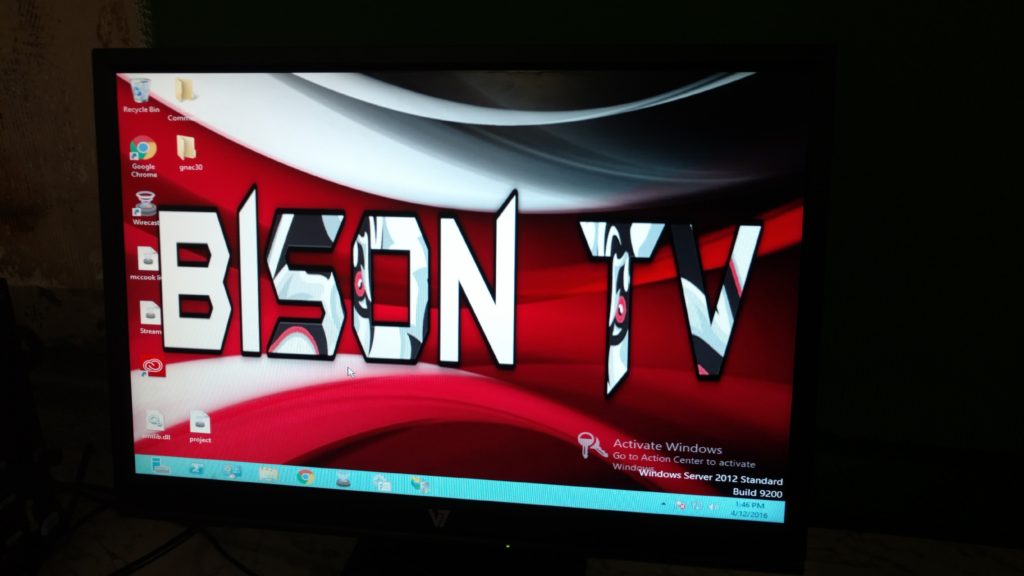 More recently, the class purchased a 360 degree camera which they are working on mastering as they practice its functionality at the golf course.
This class just keeps on striving (no pun intended) and tackling feats that many may have thought were improbable to accomplish during the course of a four year high school career. These guys, however, never have the time to think about the improbability as they are too focused on the achievements… and then the 'over' achievements they continue to accomplish. They have even gained the attention and support of a local bank which donated a server specifically to the work they are doing. Of course, they quickly thought of multiple good uses for it. One being to create a smoother live stream as they screen cast the stream from their Mac straight to the server to eliminate any issues that may otherwise arise when going through different sources.
Talk about some driven individuals. They make sure to document a lot of the work on their youtube channel which everybody should check out at www.youtube.com/user/McCookPublicSchools.
What a ride these for seniors have been on the last couple of years as they round out their high school careers this May. It comes to no surprise that these 'over achieving' seniors will continue to reach new heights as they head into college with two of them seeking Mechanical Engineering degrees, one headed into Computer Science and one looking into Business Education.
One thing is for sure. That legacy they have worked to leave is assured to leave an impression for the years to come at McCook. To see what these guys have in store for the future will also be something to look forward to.
---
Interested in learning more about how your school can share their story with Striv? Go here.
Written by Jessica Siebert (StrivU Content Specialist)