Schuyler Community Schools is already considered one of the "all in" #strivschools in our community, and this month they went to the next level. 
Schuyler has been a Striv school for almost 7 years now, and they started the same as all our Striv Schools do. With one mixer, one headset, and one camera, and 12 kids. We always say start with the basics and the rest will fall into place. 
But when Shanda Hall, the Striv Teacher at Schuyler, called this summer saying they were building a new sporting facility, she knew it was time to prepare for the future.
Now, Shanda, and her students, are operating with six different cameras, 21 different shots, two backboard cameras, and all the crew it takes to make that possible. 
"We now have a system I never would have dreamed I'd have the opportunity to use, let alone my students have the opportunity to use."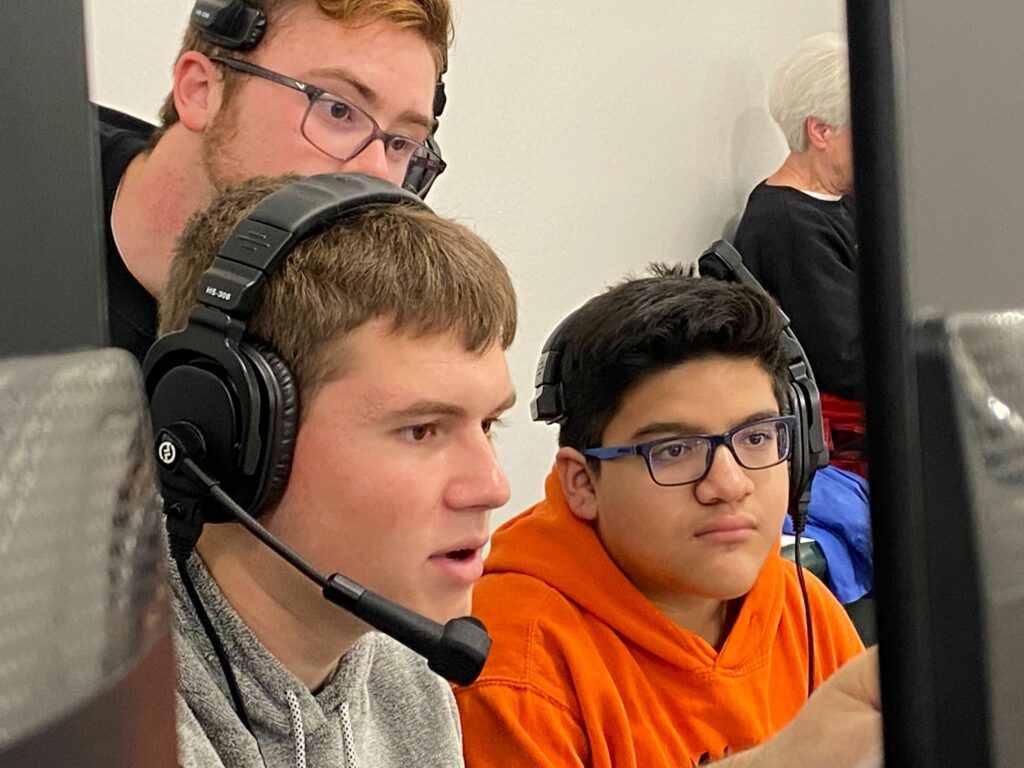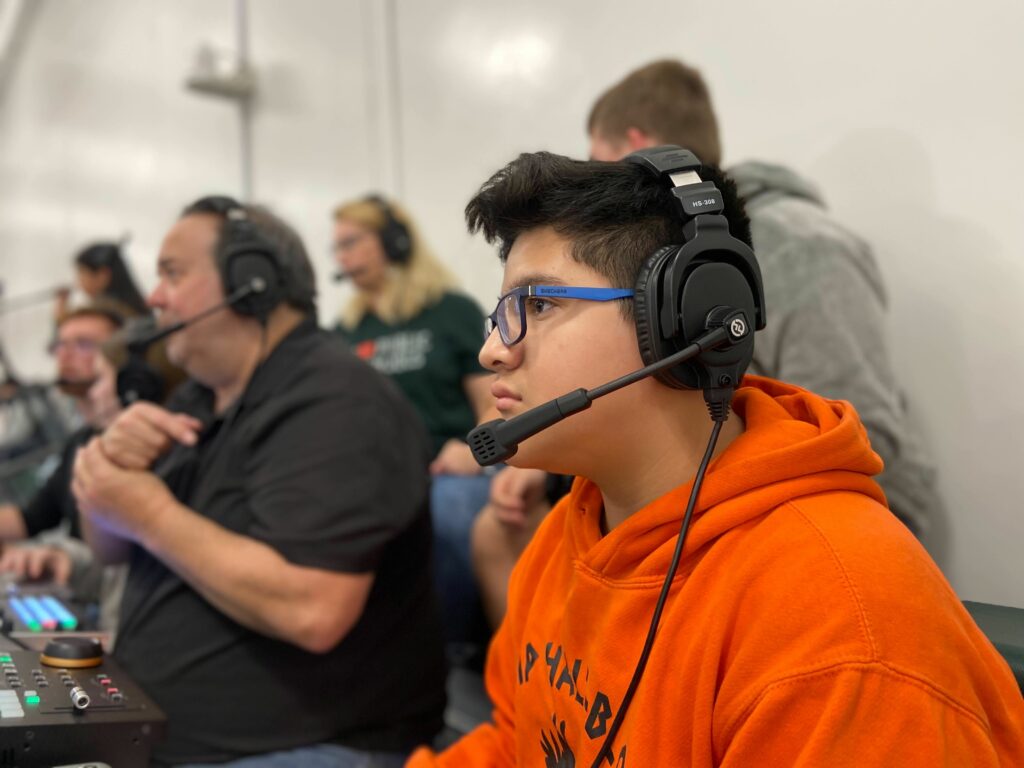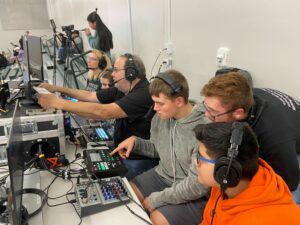 Because that was always the goal. To give her students more opportunities. The mission is to give the kids their next step forward, says Shanda.
Since the beginning, it's always been about the students. Shanda has always found value in hands-on learning, it's what led her to work with Striv in the first place. She started with her, as she lovingly calls it, her outliers. Her students who maybe don't have a club or sport they are a part of yet, and even more uniquely, she does this class with her middle schoolers.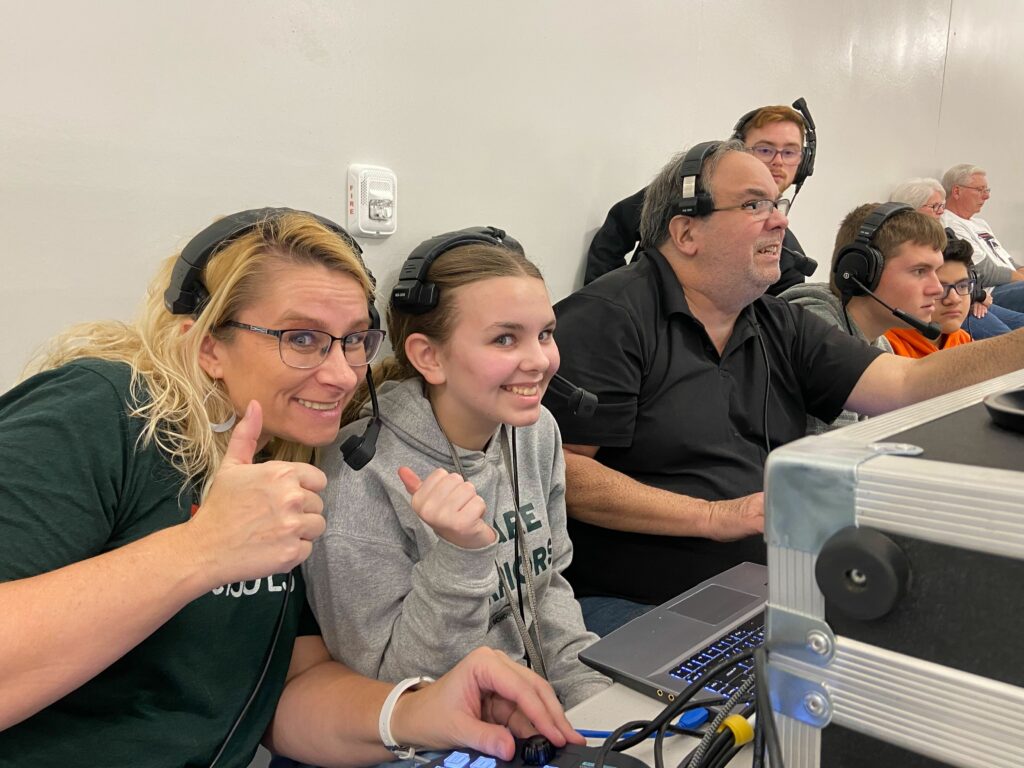 As her middle schoolers have become high schoolers, and then high schoolers to college students, she has seen the program come full circle. Those 13 year olds ended up majoring in journalism, or broadcasting, and were picked for opportunities over other students because they had the experience that some did not.
Which is why the students are going next level with their broadcast, and the equipment. "My superintendent said, 'Let's build a gym that's ready for 25 years from now'… I asked for a bicycle and got a BMW," said Shanda. 
More importantly, than the equipment is the students.
"The cool part about this is having the kids to make it happen. I'm super excited to see what we can do and give the kids more opportunities," says Shanda. 
The opportunity these students will have to collaborate, communicate, be creative and work on critical thinking is unmatched when you pair it with passionate educators like Shanda. The equipment just helps them do that. It's the teachers and students that bring the equipment to life. It's just that one chance that someone took the time to ask a student about, but now that opportunity turns into the next two years of middle school then the next 4 years in high school, and soon they're learning how they can use these skills at their job.
We are so excited to partner with schools and teachers like Shanda at Schuyler. We know that our #strivschools community is ready to go next level, and we can't wait to go with them. 
To hear more of Shanda and Schuyler's story, listen to her podcast episode on Striving is Learning.