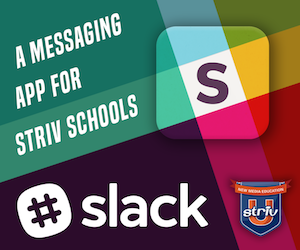 Striv Education in Slack!
By Eric Allgood on August 9, 2021
Please join our Striv Education Slack workspace to maximize your communication with the Striv team! Send DM's to other Striv teachers, get direct access to all members of the Striv team, ask questions in our featured channels, and get updates in the General section!