Announcing is one of the most crucial parts to your live stream. It takes a basic one-camera operation to a whole new level for students and your viewers.
We recommend that schools add the element of announcing when looking to take their broadcast to the next level.
Throughout this blog, we will look at what announcing is, how it can empower your students, and why it will benefit your live stream and your students.
The What Behind Announcing
When announcing sports, there are two different jobs that students will need to learn to be effective announcers.
Play-By-Play Announcing would sound like this in a basketball game, "He is at the top of the key, he shoots and he scores!" The play-by-play announcer observes the game and verbalizes it.
While Color Commentary would sound like this, "They are using a zone defense that is really stopping shots in the paint." The color commentator analyzes the game and verbalizes that analysis amongst play-by-play commentary.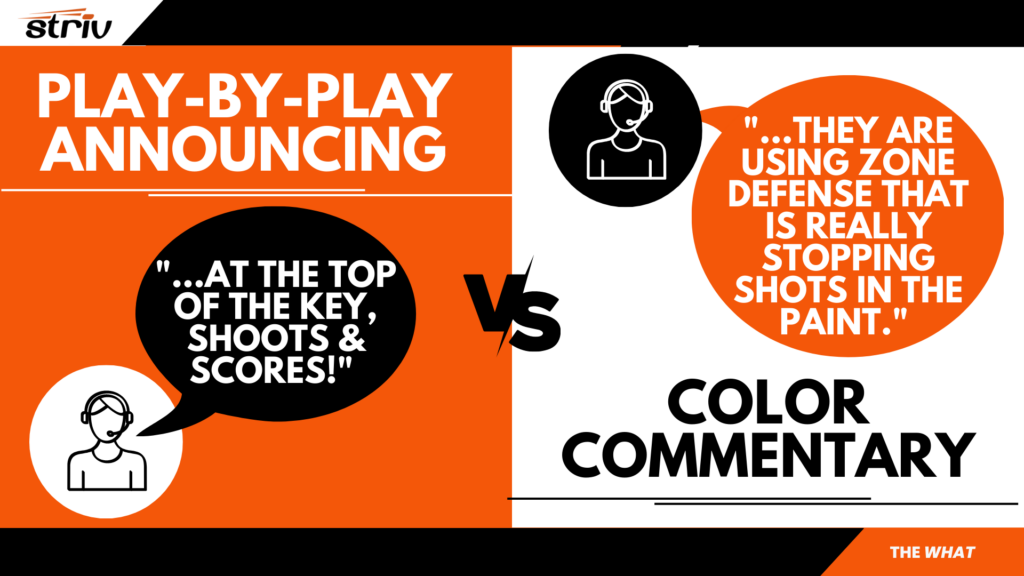 If you like what you are reading so far and think that you may want to add the element of announcing to your school's broadcast, we recommend the following equipment from Striv AV:
Mackie's PROFX10V3 Soundboard
Y-Splitter Cable
Audio Technica Headsets
Headphone Amplifier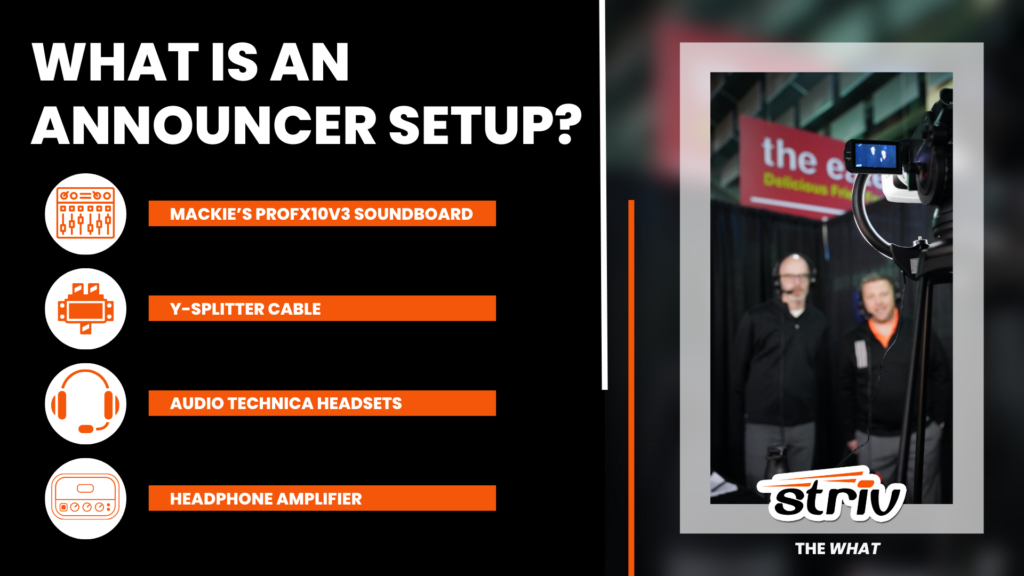 Now that we have established what announcing looks like and what equipment is needed, let's dive into how it can empower your students.
The How Behind Announcing
In this section, we will be focusing on how to empower and equip your students to be announcers.
One of the biggest challenges that our Striv teachers face is finding students who want to be consistently involved on their broadcast team. We recommended that teachers look into the following groups of students to be announcers:
Athletes and Sports Fans
Gamers and Techies
One Act and Speech Students
Creative and Artistic Students
"Misfits" and Less Involved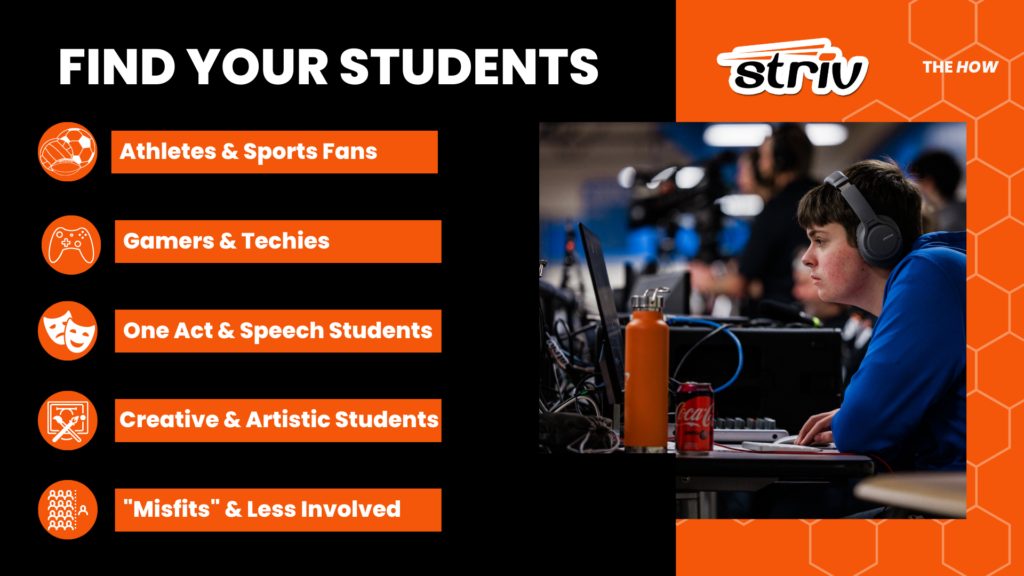 Once you find your students, it is critical that you give them the foundation to broadcasting. That is why our Director of Productions, Eric Allgood, put together a Play-by-Play Certification Course.
This course is basic, but it covers most situations that students will encounter when announcing different events. It is the foundation that students can build from when they start announcing more games.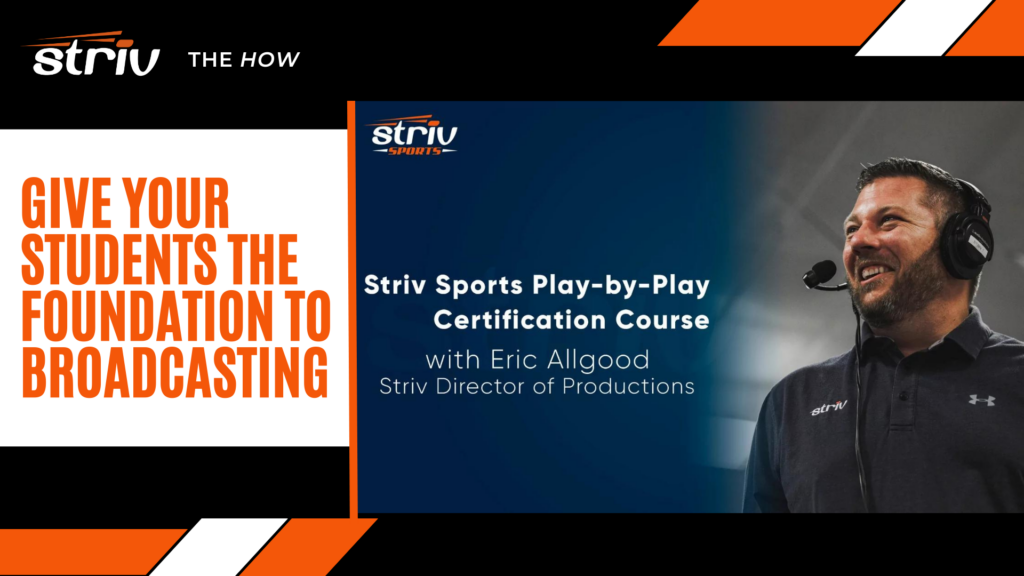 Knowing what announcing is and how you can implement this element into your broadcast, the only question left to answer is why.
The Why Behind Announcing
Viewers of your broadcast can tolerate "so so" quality of video or even awkward and bad camera angles. But when it comes to audio, viewers will quickly leave your live stream when they experience bad audio quality.
Through our many years of experience, we have learned that people complain about bad audio quality at much higher levels than bad video quality.
That is why having impeccable audio quality and fantastic student announcers are critical to having a successful live stream.
---
Striv is at the intersection of digital media education. We deliver an engaging curriculum, innovative audio-visual equipment, and an education-based streaming platform. Find out how Striv can help start and grow your school's digital media program.